We are the best wedding caterer in Charlotte and we're not afraid to say so. There is no one else in the area who can handle both traditional and ethnic weddings with exceptional style, fabulous food and authentic experiences.

Howard & Howard caters for ANY wedding or event planner. Have your wedding planner give us a call at 980-349-5750.
Don't have a planner? Give us a call and ask Pamela Howard about our planning services or submit a request for a no obligation consultation.
We create Weddings of a Lifetime. It's the only way we know how to do it.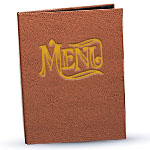 You can check out some of our Exceptional Events menu
Your event will always be staffed with first class servers, bartenders, coat checks, valets, carvers, table side assistants and grill chefs.
Choose from our list of example exceptional wedding menus or create your own. Our talented Executive Chef, Dwayne Howard, is ready to make your special day delicious & beautiful.
Cake cutting & service is available even if the cake was not provided by us. Our clients enjoy discounted rates for wedding cake and desserts from our partner bakeries and cake designers.
Most menus include linens & table skirts, cloud overlay & buffet decorations (if buffet).
Please let us know if you would like to engage our in-house florist or if we should work with your florist to add your choice of flower petals or greenery.